2023/10/26
NEW ARRIVAL - TATEMONO DE ASOBO -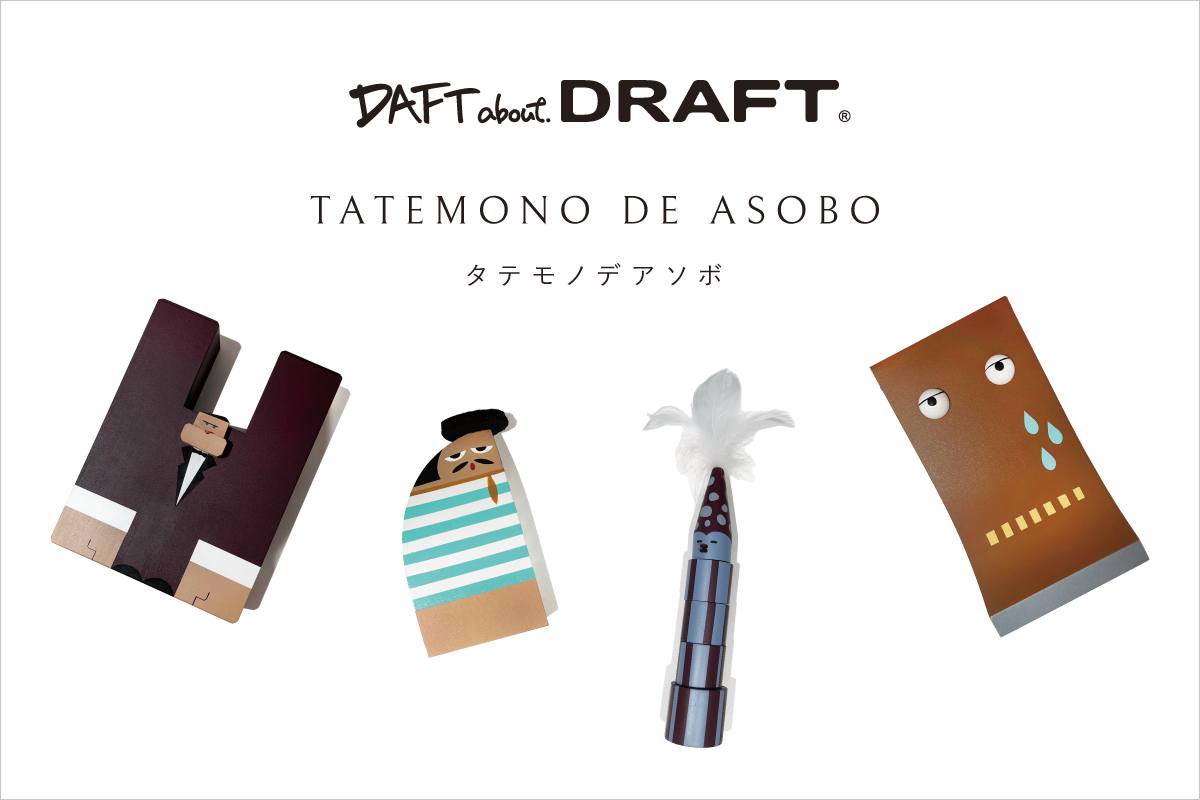 Thank you for your continued patronage of DAFT about DRAFT.
New original products from DAFT about DRAFT are available today. 
Concept
Okimono, which look like people or animals,were created from famous architectural structures in Japan and abroad.
Unique expressions of architectural identity.That uniquely express the identity of architecture. 
Made in Japan
The pop figure, which retains the warmth of wood,
is made of solid Japanese wood by craftsmen who produce kokeshi dolls. 
Best feature
Each piece is made individually and carefully, so each has its own personality,
You can find the one and only "Vertical Mono De Asobo" in the world. 
Please take this opportunity to enjoy DAFT about DRAFT.